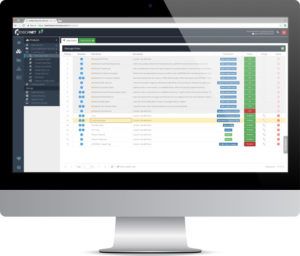 CensorNet Email Security (EMS) is a cloud-based email security and backup service that scans both inbound and outbound email for viruses, phishing threats, content violations and spam.
EMS also includes a unique combination of advanced innovative technologies to address modern targeted and sophisticated email threats including impersonation attacks (business email compromise or CEO fraud) and unknown malware.
Traditional pattern, message attribute and characteristic matching are complemented with algorithmic analysis for ultimate threat detection without impacting accuracy. Behavioural analysis alone includes over 10,000 algorithms analysing more than 130 variables extracted from each email message.
EMS at a glance…
100% cloud-based and easy to deploy with a simple MX record change
Incorporates multiple technologies to ensure enterprise-class threat detection rates with very high accuracy
Full analysis of Inbound email with optional Outbound email analysis using unlimited keyword lists
Multiple traditional signature and behaviour based AV engines including static sandboxing of file attachments
CensorNet LinkScan™ provides time of click protection from malicious URLs in emails with the option to scan links at time of delivery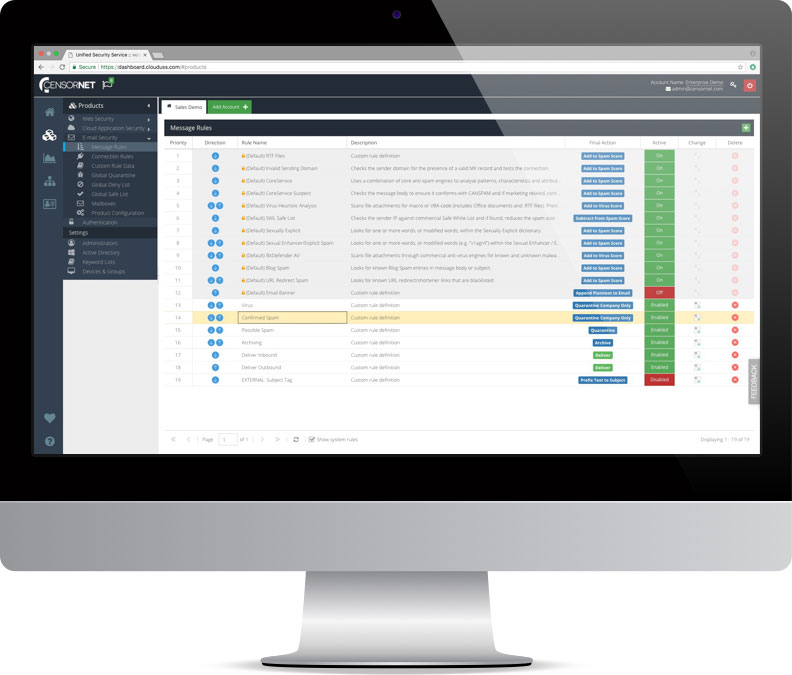 Customer Opinion
"Our experience of business disruption and the time it took to clean up after a major virus infection is one that we never want to repeat ever again. We are delighted with CensorNet Email Security, which has worked exceptionally well. We have received no spam and no junk mail at all. It represents excellent value for money and I have had no hesitation in recommending it to my colleagues within the online IT community"

– Martin Pilkington, IT Services Manager – Thumbsup
Product Benefits
10,000+ algorithms – An analysis of more than 134 variables are extracted from every email message.
Multi-Layered Protection – A unique combination of technologies
LinkScan – CensorNet's unique time-of-click protection from malicious URLs
Outbound Filtering – Filters and controls content in outbound messages
Advanced Mail Routing Engine – Offers complete control over mail flow, and supports multiple email providers
Email Encryption, Back-Up, Archiving & Continuity – Compliment Email Security with a range of add-on products
 Anti-Spam & Anti-Malware
 CensorNet LinkScan, Safe & Deny Lists
 TLS / Opportunistic TLS, Email Authentication
 Executive Tracking List, Nearby (cousin) Domains
 Subject Tags & Headers
 File Attachments, Keyword Lists
 Directory Harvest Attack (DHA) Prevention.