<< Back to Services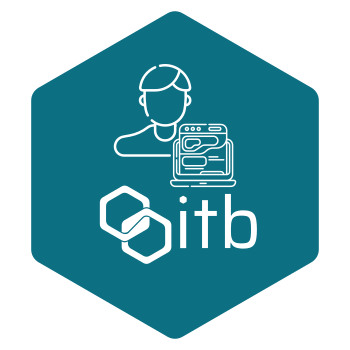 Cyber security is extremely important to businesses of all sizes, as it helps to protect sensitive information and assets from cyber attacks and other threats. Without adequate cyber security measures in place, businesses can be at risk of data breaches, theft of intellectual property, and damage to their reputation. These risks can have serious consequences, including financial losses, legal liability, and damage to customer trust.
In today's increasingly digital world, it is essential for businesses to have strong cyber security measures in place. This includes not only protecting against external threats, but also ensuring the security of internal systems and processes.
By investing in cyber security, businesses can protect their sensitive information and assets, maintain the trust of customers and stakeholders, and reduce the risk of financial losses. With our Managed Services, we can create a robust cyber strategy for any organisation – giving you the benefit of both resource and technology.

ITB have been providing managed Security services for over 10 years and have designed our current portfolio to be flexible and simplistic while catering for the most demanding IT security challenges.
Cost-Effective
Expertise
Scaleable
Compliance Driven
Expertise
We have the expertise and resources to continuously monitor and protect an organisation's cyber security infrastructure. Great for businesses that don't have in-house security staff / resources to build and maintain their own security infrastructure.
Cost Effectiveness
Managed security services can actually be more cost-effective than building and maintaining an in-house security team. The expense can also be converted from CapEx to OpEx with flexible billing – paid monthly, quarterly or annually.
Continuous monitoring
We continuously monitor an organisation's security environment and proactively respond to potential threats to help to prevent security breaches and reduce the risk of damage to your business.
Compliance
Managed security services can help businesses to stay compliant with industry regulations and standards.
Cyber Insurance
Many businesses now obtain cyber insurance to protect against losses caused by an attack. We can help build a comprehensive level of security to allow organisations to fall in-line with the insurers expectations.
Scalability
Managed security services can be easily scaled up or down to meet the changing needs and growth of your business .
Support Contract
---
Bolster your security investment and gain peace of mind, our solution engineers will understand your environment and maximise ROI
Agreed Support Entitlement
Trained Solution Engineers
9×5 Tier 1 & 2 Support
Configuration Support
Troubleshooting
Health Checks
Vendor Escalations
We agree on hourly utilisation upfront, and you call them off.
Co-Managed Service
---
Leave the hard stuff to us, we help configure, optimise and maintain your solution whilst you manage the basic day to day tasks
Quarterly Health Checks
Configuration
Software Updates
Breach Assistance
Basic Monitoring
Pilot & testing
Weekly Check-ins
All under a pre-agreed simple and inclusive monthly fee
Fully Managed Service
---
Need us to take full control? We can manage all aspects of your security solution, all we need is for you to enrol users
All of Co-Managed ++
Security Monitoring
Monthly Health checks
Incident Investigations
Security Advice
24/7/365 Options
Our fully managed services are tailored specifically to your solution & requirements
Our managed security services provide organisations with a cost-effective and efficient way to manage cyber security infrastructure, while helping to improve your security posture and ensure compliance with industry regulations.
Talk to a Cyber Advisor
Our managed services are tailored to your business need, speak to on of our service advisors today and we can build a service around you.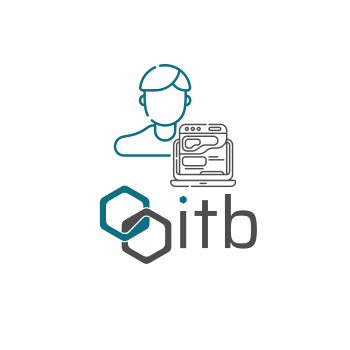 Managed Services
Managed Endpoint & MDR
---
Our endpoint solutions are tailored to your requirements, utilising advanced AV & EDR technologies we can manage the day to day configuration and alert triage. We can utilise our vendors SOC services to provide an MDR solution that covers endpoint, network and cloud.
Managed SSE (Web, Cloud, CASB)
---
We have been providing managed web security services for over a decade, during this time we have seen the threat landscape change dramatically. We can build, configure and manage your web security stack and protect cloud services such as Microsoft 365 and Google Workplace.
Managed Email Security
---
Email is still the #1 source of cyber attacks, whether through malicious links & attachments or business email compromise and phishing. Our solutions look at mailboxes either from a gateway level or machine learning (via APIs) to cover a multitude of threats.
Managed User Awareness Training + Phishing
---
Your employees are always going to be the weakest link. Most security regulations require ongoing security awareness training to increase your human defences. Our managed UAT and Phishing Simulations are tailored to your organisation and provide monthly training exercises.
Backup-as-a-Service
---
Our BaaS solution enables you to backup multiple workloads locally or to the cloud – covering physical, virtual, cloud workloads and Microsoft 365 & Google Workplace all in a simple monthly consumption model. Expand this with our DR as a service to maintain complete availability.
Managed Data Loss Prevention
---
We have worked on many Data Protection projects over the years and DLP can get very complicated, We can build data protection strategies and enforce DLP in critical areas of your organisation covering endpoint, web, email and cloud.
Password and Privilege Access as a Service
---
Users are forever having to access multiple resources and managing those credentials can be time-consuming, our EPM enables users to have a secure password management solution which informs you of any compliance issues, on top of that we can add advanced PAM features such as secure remote access and password rotation.
Pentesting-as-a-Service
---
Annual pentesting just isn't enough, our pentesting service allows business to choose a pre-agreed testing schedule for external & internal assets as well as providing vulnerability assessments. All results are published to our client portal – so you can keep track of your attack surface.
Managed SD-WAN
---
Our Managed SD-WAN Service leverages a high-performance global network, providing enterprises with a resilient and adaptable Network-as-a-Service to connect sites, users, and clouds anywhere in the world.
Managed Security Operations (SIEM/SOC)
---
Our Managed SoC is a multi-layered threat protection suite that combines a feature-rich managed SIEM with military-grade intelligent cyber protection modules. Built with advanced machine learning and integrated threat intelligence, the SoC is engineered with innovation at its core, ready to meet the security challenges of tomorrow.
Virtual CISO
---
With our knowledge of cyber security frameworks, regulations, technologies and processes, we can work with your IT team to identify risk, build an effective strategy and work to increase your security posture. Whether you're just staring with Cyber Essentials or plan to implement a full ISMS with ISO27k – we are hear to guide you.