Data

Security

Licencing

Managed Services

Consultancy
<< Back to Cyber Solutions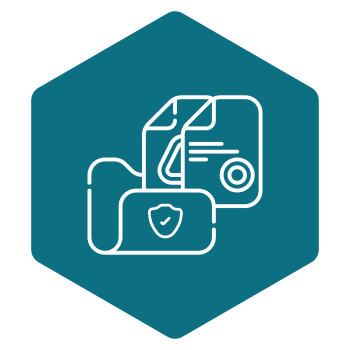 The data held within a business, regardless of where it resides, is one of its most critical and important assets. If that data falls victim to unapproved access it could result in large fines, complete loss of productivity and brand damage. Therefore, it is vital to keep the data we hold safe.
Data security refers to protective measures to secure data throughout its complete lifecycle from corruption, theft and unauthorised access. However, securing data does not come from a single solution and will include different tools and best practices.

The data held within any organisation is typically one of its most important assets. Protecting that data is therefore at the forefront of any cyber security plan. We protect all kinds of data, whether it be Intellectual Property or sensitive customer information (PII or client credentials).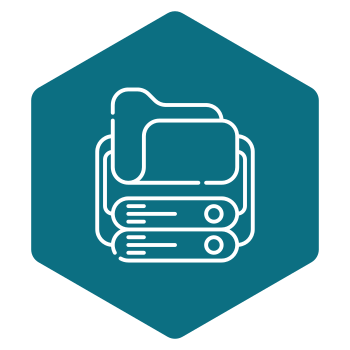 Backup & DR
Data Loss Prevention
Data Access Management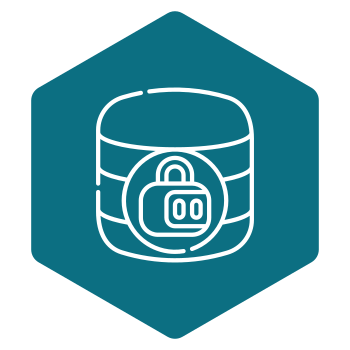 Data Encryption
Data Backup
Infrastructures and targeted cyber-attacks are becoming more and more complex. Obtaining data is a number one objective for criminals so having a complete back-up data strategy, wherever the data resides, is vital.
Human error, malicious usage, natural disasters and cyber-attacks can all threaten your business, protecting this data and having the tools to easily recover it safeguards should the worse happen.
DR (Disaster Recovery)
Disaster recovery is not just a technology, it will run alongside a set of policies and procedures that form a complete strategy should a network be compromised.
A robust DR strategy will allow a business to respond quickly and confidently in a crisis, recover data and restart applications with limited disruption and help reduce business interruption, remediation costs and avoid paying ransom fees.
DLP (Data Loss Prevention)
We know the importance of data. When we look to secure that data is can be a continuing challenge. External and internal threats to data are at an all-time high, but cloud apps and remote work have pushed data beyond the just that of being on-premise.
DLP is a set of tools and polices that enable businesses to discover, classify, monitor, and protect data through various protection features. ITB have knowledge in the deployment of DLP solutions ranging from simple device control (USB) up to complex web and cloud DLP solutions utilising custom classifications and document fingerprinting.
eDiscovery & Data Mapping & Classification
Data mapping is an important part of any organization's data management and legal compliance efforts, and can help businesses to understand where data is stored and identify and collect relevant data for compliance against company policy or regulations.
Data mapping is particularly important for businesses subject to the General Data Protection Regulation (GDPR), as it can help organizations with digital subject access requests. It can also be used to conduct access reviews and in preparation of data impact assessments. Classification  is the crucial next step in any data protection process as you need to be able to define the risk (or data type) of a particular data set so that protections can be implemented.
Data Encryption (File/Folder/Removable Media)
File/folder and USB encryption is the process of using cryptographic techniques to protect the confidentiality of data stored on files, folders, and USB devices by encoding the data in such a way that it can only be accessed by authorized individuals with the proper decryption key. Some of the solutions available allow single sign on and near seamless file encryption so that users can work with out the hassle of managing keys and forcing file encryption.
Data Access Management
Data access management tools are software solutions that control and monitor access to data within an organization, typically including user authentication, role-based access controls, and activity logging to protect the confidentiality, integrity, and availability of data.
Have a data security project in mind? Call us on +44(0)1865 595510
We work with the entire cybersecurity market to find the right solution for your organisation, just some of our strategic partnerships include:
Talk to a Cyber Advisor
ITB have a broad knowledge not only of the available solutions & technologies but the best ways to plan, strategise and implement data protection programs with experience ranging from small business up to international businesses including banks.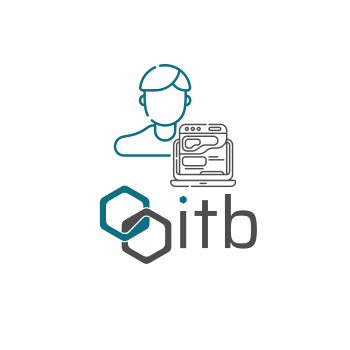 Data Protection Managed Services
ITB have worked with a variety of Data Protection and Data Loss Prevention technologies over the years and can build a bespoke managed service to meet your needs. We have worked with Endpoint, Web & Cloud DLP solutions, as well as various classification engines.
Years of working with various data protection projects as well as working side by side with legal and compliance teams to define, plan and implement working programs puts ITB's consultants and engineers in a an ideal position to assist you with your data security requirements.
Talk to a cyber advisor about how our Managed Services could assist your organisation with their data challenges today.