<< Back to Services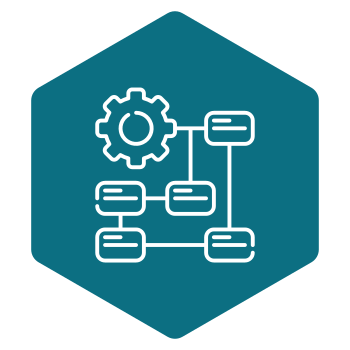 We approach security differently
Security is a continuous journey; where organisational requirements need to be fluid to evolve with the internal and external pressures. We collaborate with you to truly understand your requirements, in house capabilities, and any challenges you currently face. Rather than promoting particular solutions that do not align to your goals, we gain a solid understanding on a technical and commercial level. We can examine the security market to identify the best results for you.
Security is complicated…
It can be difficult to keep up with the latest terminology and technologies, especially when you're trying to focus on the latest security threats, vulnerabilities and regulatory changes – all at the same time. Fortunately, our customers regularly turn to us for security advice and guidance. We are committed to understanding the current cyber landscape. Customers can rest assured that our team of security experts are always available to answer questions and provide assistance.
Security Advice & Review
Technology Analysis
Deployment Services
Support & Health Checks
Professional Services
Following years of working alongside our leading security vendors, we strive to ensure our engineers have the skills and accreditations to provide you the very best return-on-investment for your security solutions.
Architect
---
We can help design your chosen solution architecture that meets with your business objectives and provides a secure, reliable, and scalable platform for your organisation. We can also provide guidance on the best technologies and tools to use for your project – so you can focus on other things.
Onboard
---
We can help you get up and running quickly with our onboarding services. We can provide solution deployment and rollouts as well as training to ensure your team is comfortable with the solution and can use it effectively.
Configure
---
We can configure your solution to ensure it meets your exact requirements. We can customise our approach to fit your specific needs and ensure it is optimised for security performance. On top of this, we can assist with changes to existing deployments and reconfiguring to best practices.
Support
---
We provide ongoing support to ensure your software runs smoothly. We can provide troubleshooting and maintenance services to ensure your software is always up-to-date and running at its optimal level.
Report
---
We can provide detailed reports and health-checks to help you optimise your solution. We can provide insights into deployment, compliance, performance metrics, and other key data points (to help you make informed decisions about your solution).
Talk to a Cyber Advisor
Our Cyber Advisors are here to help. If you are looking for professional services or cybersecurity consulting, you can simply request a call back to speak to one of our highly skilled team members.
Security Reviews
General
Posture & Maturity Analysis
Gap Analysis
General
Technology Review and Optimisation
Market Analysis
General
Solution Proposition & Comparison
Acronis
Vendor
Cyber Protect Backup
Barracuda
Vendor
Email | Firewalls | Backup
Bitdefender
Vendor
GravityZone
EPP | EDR & XDR
Censornet
Vendor
Web | Email | CASB
Keeper Security
Vendor
Enterprise Password Management
TitanHQ
Vendor
SafeTitan
User Awareness Training
Trellix
Vendor
ePolicy Orchestrator
ENS | DLP | TIE
ATD | FDE | MVE
Skyhigh Security
Vendor
SWG | CASB | ZTNA
Trend Micro
Vendor
Worry Free Services
ApexOne
Cloud App Security
Red Sift
Vendor
OnDMARC | OnINBOX
Sophos
Vendor
Sophos Central
EDR | XDR | Firewalls
Lookout
Vendor
Mobile Threat Defense