<< Back to Services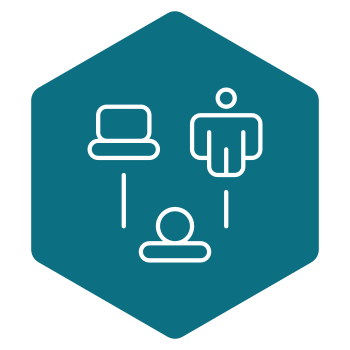 For small businesses, Cyber Security can feel like a difficult challenge to face and for many, hiring a dedicated Security Manager can be unreachable or not actually necessary.
However, the importance of IT Security for any business, regardless of size should not be ignored.
It is a common misconception that hackers are not targeting small companies and focusing on enterprise level organisations. Sadly, hackers know the limitations of smaller businesses when it comes to security posture, and therefore work in a "power by numbers" system. Lower rewards but far greater targets to hit.

Fortunately, keeping your business secure does not have to be either complex or daunting.

With the right measures and a commitment to staying ahead of potential threats, small businesses can remain secure while they focus on growth and success.
Here are some benefits of having cyber security in place for small businesses:
Cybersecurity helps protect valuable information: Small businesses handle a variety of data such as financials, employee records, customer records and proprietary data which are valuable targets for attackers. Having effective cyber security measures can help protect these sensitive assets from being stolen or exposed.
Increased customer trust: When customers know that a business takes cybersecurity seriously, they have greater confidence in sharing their information with the company, leading to increased loyalty and sales.
Risk mitigation: Implementing proper cybersecurity reduces the risks of breaches and costly litigation from resulting damage or loss.
Peace of mind: Cyber security allows business owners to sleep soundly knowing that their valuable data is safe and secure.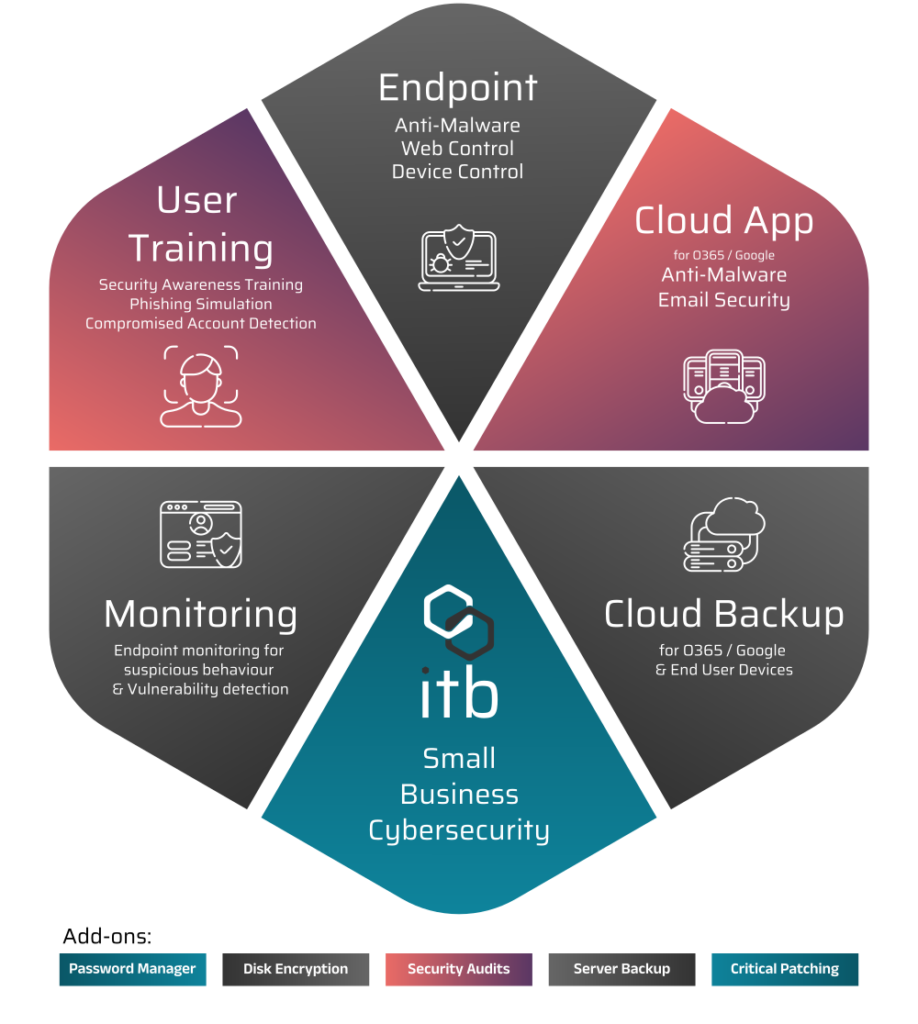 ITB specialise in helping small businesses achieve a greater level of protection. Our goal is to work as an extension of your company and we do this by understanding your business, the vulnerabilities you have and what your future business goals are – looking at what role IT and Cyber will need to play.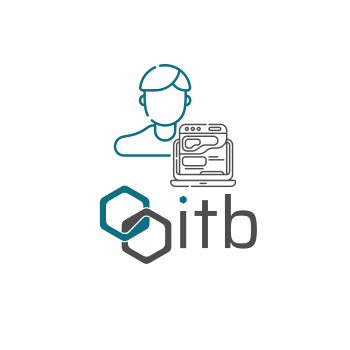 Small Business Managed Services
Many of our customers, from 2-3 staff members up to 0000's, utilise our Managed Security Service, essentially allowing ITB to form an external Cyber department for your business at a fraction of the costs involved and without the need for any internal staff.
We become your IT security team so you can focus on what is important to you. It is that simple.
Through our years of experience helping the SMB market we have developed set solution packages that have the most cyber security impact. All of our packages are flexible and can include additional solutions to fit with individual needs.
Benefits:
Increased Security Posture
Meet Skills Requirement without recruitment
Abolish Alert Fatigue
Proactive 24/7 security operations