Endpoint

Security

Licencing

Managed Services

Consultancy
<< Back to Cyber Solutions
We now use more devices than ever before. Without these devices we have reached a point that it would be detrimental to the running of any organisation.
While the focus should be on using technology as an enabler, we cannot hide from the fact that every device that connects to a network is a potential threat that cyber criminals or malicious users can exploit.
Threats are more sophisticated than ever and the endpoints we use are still one of the biggest risks. Endpoint Security plays a vital role in securing your devices from cyber crime including ransomware, zero-day threats and emerging risks.
Endpoint Security should be at the heart of any Cyber Strategy as it can make the biggest impact when reducing your attack surface. The endpoint technology space has made huge advancements in recent times, with the introduction of EDR/, MDR and XDR.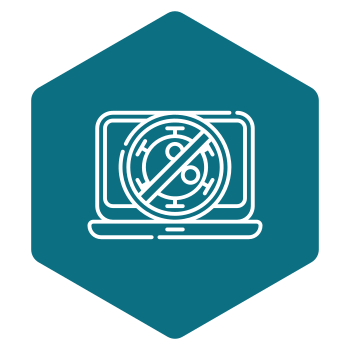 AV / EDR / XDR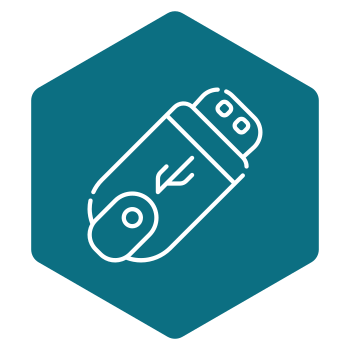 Device Control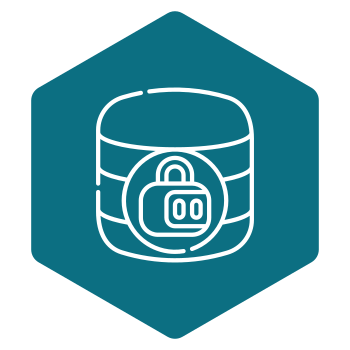 Encryption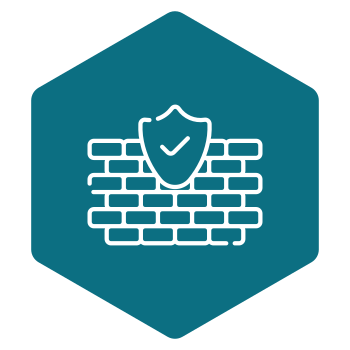 Host Firewall
Behavioural Anti-Malware
Anti-malware is software that is designed to detect and remove malware, such as viruses, worms, and Trojans, from a computer or network to protect against cyber threats. However, there are several key components to anti-malware which can differ. Traditional Anti-Malware relies on signatures and heuristics that are updated daily based on known malware variants. Modern anti-malware uses these along with behavioural techniques to spot malicious actions. It may also include other functions such as Exploit Prevention (IPS), device control and web control. Centrally managed AV is important to increase the mean-time-to-respond. We also recommend that business invest in EDR (below) capable solutions for any business environment.
EDR / XDR
Endpoint Detection and Response (EDR) is a next-level endpoint solution that continuously monitors end user devices to detect and respond to cyber threats. It provides visibility to uncover incidents that would otherwise remain invisible.
An effective EDR solution goes way beyond standard endpoint security and provides detection, investigation, threat hunting and response capabilities – all in real time.
Extended Detection and Response (XDR) builds on-top of this foundation by adding events and intelligence from additional data sources such as network, identity and cloud sensors and correlates the information alongside the endpoint events to show potential attack vectors and to stop the spread to additional systems. Most XDR solutions will track against the MITRE ATT&CK framework – allowing analysts to quickly focus response tactics to the relevant areas.
Device Control
Data is the most important organisational asset and, where possible organisations should invest in suitable Data Loss Prevention technologies. However, one of the simplest controls is that around peripheral devices and removable media such as CD/DVD USB Drives and Smartphones. These provide users an easy way to move data from one system to another, but in the process taking data out of the organisations control.
Endpoint Firewall
Windows, Mac and Linux all come with built in endpoint firewalls, but these can be cumbersome to manage. Using an endpoint solution with firewall controls can bring central management and can simplify policies. Firewall configuration is a key security hardening technique and is required by almost all security frameworks.
Full Disk Encryption
Deployment, management & key storage of native full disk encryption can be harder to manage directly within an operating system. Endpoint solutions are able to manage these native encryption tools, as well as reporting on compliance and hardware compatibility, from a single console. Some vendors also provide their own software or OPAL compatible hardware encryption management tools.
MDM and Mobile Threat Defence
As we consume more and more business data on mobile devices, we need to be able to maintain controls across these platforms. Whether they are corporate devices or Bring-Your-Own-Device (BYOD), MDM enables the management by applying policy installing business apps and allowing the remote locking or wiping of the device. Mobile threat defence looks at the risk level of a mobile device without the requirement for controls. They extend anti-malware, and network IPS as well as monitoring device security settings and updates.
Software & Configuration Management
Being able to remotely update systems, install and manage applications, and manage system configuration is a key requirement – especially with the growth of remote working. Depending on the requirement, we can provide specific solutions for managing these assets, or look at a Remote Monitoring and Management (RMM) solution – these provide the above controls as well as remote access for IT teams.
We work with the entire cybersecurity market to find the right solution for your organisation, just some of our strategic partnerships include:
Talk to a Cyber Advisor
Our Cyber Advisors worked with Endpoint Security tooling for organisations of all sizes, request a call back to speak to us about your requirements.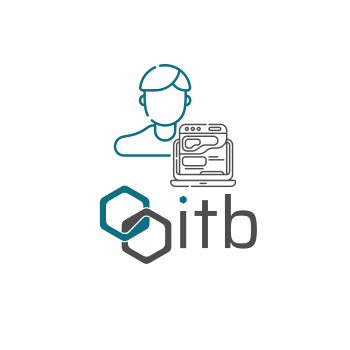 Managed Endpoint Security
ITB are able to offer a range of managed services starting from co-managed endpoint security, all the way up to our flagship managed detection and response solutions with 24/7 SOC analysts.
If you are looking to bolster your IT teams with trained security expertise, then managed security services are the simplest and most cost effective way of securing your endpoints.
Managed Detection and Response (MDR)
Managed detection and response allows you to utilise a specialist team of security experts that will perform threat hunting, monitoring and response, without the need to add additional workloads on current staff or employ new team members. Our MDR service combines endpoint, network, cloud, identity, and productivity application telemetry into actionable security analytics, augmented by the threat-hunting expertise of a fully-staffed security operations center (SOC) – with security analysts from global intelligence agencies. These experts are on call around the clock, so they can rapidly respond based on their knowledge of every aspect of endpoint security, from detection, to restoring the endpoint to a known good status, to preventing further compromise.
Benefits:
Increased Security Posture
Meet Skills Requirement without recruitment
Abolish Alert Fatigue
Proactive 24/7 security operations