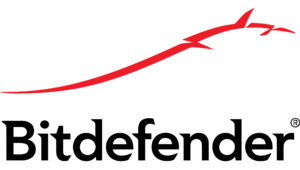 Bitdefender is a cybersecurity leader, delivering best-in-class threat prevention, detection, and response solutions worldwide. They offer award-winning threat prevention, detection & response platforms and managed security services across the globe.
Bitdefender provides cybersecurity solutions with leading security efficacy, performance and ease of use to small and medium businesses, mid-market enterprises and consumers. 
Advanced Anti-Malware & Ransomware Protection
Comprehensive EDR, XDR & MDR
Risk Management, Device Hardening & Encryption
Security for Servers, Cloud and Virtualisation
BitDefender was selected as an ITB partner due to their award-winning technology, flexibility, and passion to support our customers.
As a business we trust BitDefender to form an integral part of our own Managed Service offering giving us ease of management and our customers one of the world's most effective security solutions at an extremely competitive price point.
 Security risk analysis & reduction
 Unified endpoint security and analytics
 Advanced threat intelligence
 Prevention, detection and response platform
 eXtended Detection and Response (XDR)
 Managed Detection and Response (MDR)
Talk to a Cyber Advisor
Our Cyber Advisors have excellent knowledge on Bitdefender solution and services, request a call back to speak to us about your requirements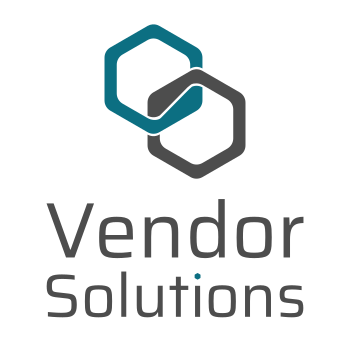 Prevention Technologies
---
With attackers using any means possible to compromise organisations, you need protection that covers multiple elements; Bitdefender combines traditional AV (signature and heuristics) with exploit defences, file-less attack protection, local and cloud based machine learning, process monitoring and add-ons for network defence and cloud sandbox analysis.
Detection and Response
---
It's one thing detecting malicious behaviours, another to remediate. Bitdefenders EDR and XDR solutions enable organisations to reduce the mean-time-to-respond (MTTR) by giving clear and actionable threat and anomaly analytics and visualisation, root cause analysis & MITRE ATT&CK mapping – enabling your security teams to make the right decisions faster. Additionally, system isolation, process termination and remote shell are at a click of a button.
Risk Analytics & System Hardening
---
Bitdefender's unique risk analysis module helps you reduce the attack surface by detecting vulnerabilities, misconfigurations and user behaviour into actionable risk reports. Alongside this, built in device control, firewall management, encryption and patch management enable you to maintain compliance without the complexity.
Wide coverage, simple management
---
Bitdefender can cater for a wide variety of workloads including: windows, macOS & linux, physical systems, virtual machines with hybrid offload scanning and cloud workload security – as well as integrating their XDR platform into network, identity and cloud applications.
Guided by a vision to be the world�s most trusted cybersecurity solutions provider, Bitdefender is committed to defending organisations and individuals against cyberattacks to transform and improve their digital experience.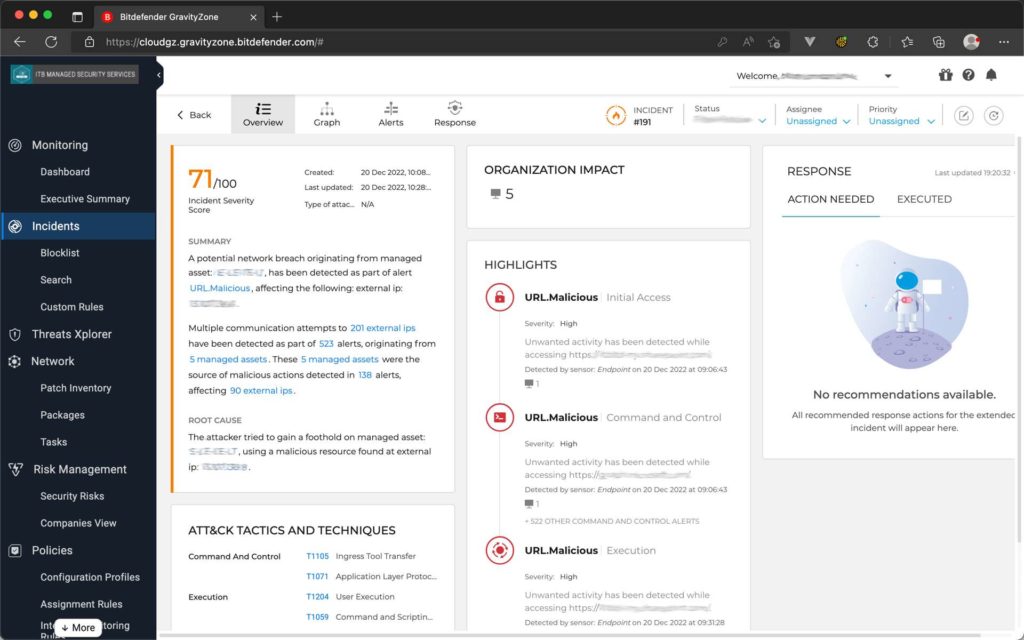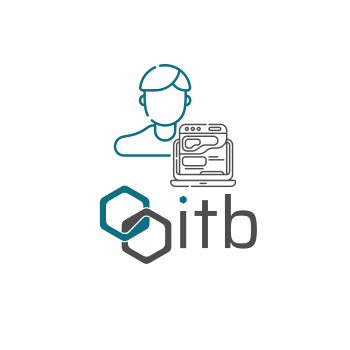 Bitdefender Managed Services
We utilise our security engineers expertise to provide various levels of managed service from basic support contracts through to our MDR Lite service. With MDR Lite we manage every aspect of Bitdefender and respond during business hour to any detection. Let us configure the solution to suit you, and ensure systems are compliant, patched* and hardened to industry standards.
For customers needing something more, we partner with Bitdefender's in-house MDR team to provide 24×7/365 security monitoring, threat hunting and incident response. Our close working relationships and case management enable us to escalate to security researchers and respond to threats quickly – reducing wide-spread compromise and isolating suspicious systems.
Benefits:
Increased Security Posture
Meet Skills Requirement without recruitment
Abolish Alert Fatigue
Proactive 24/7 security operations