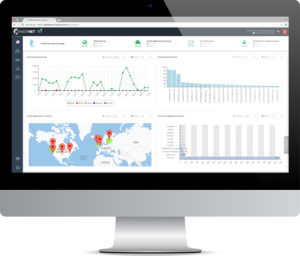 Multiple security layers at the gateway offer comprehensive protection from web-borne malware and other threats using a powerful combination of real-time traffic inspection, URL reputation analysis and heuristics.
Web Security is fully integrated with CensorNet's Unified Security Service (USS) that also includes Email Security, Cloud Application Security and Multi-Factor Authentication. USS provides a single web interface for central policy configuration and management, as well as data visualization and reporting.
Web Security is deployed using agents or local proxies, or a combination of both, to meet the needs of organizations of all sizes. Flexible deployment options simplify implementation, accelerating time to value.
Web Security at a glance…
Manage over 500 categories of web content and billions of web pages
Optionally protects against malware and other web threats at the gateway using multiple security layers and a powerful combination of technologies
Complete protection – including deep inspection of SSL encrypted traffic
New URLs are analyzed in real-time for malware and automatically categorized using machine learning techniques
BYOD and guest device ready with Captive Portal for zero-touch filtering
Policies can be set based on pre-defined Web Categories or custom URL Categories or keywords, and applied to groups of users or device groups
Flexible deployment options – agent or proxy, or both
Agents for Microsoft Windows and MAC OS X complement endpoint AV and ensure web content management policies are persistent when mobile users are working remotely
Mobile device coverage by routing traffic (via VPN) through the CensorNet Cloud Gateway, on premise or in the Cloud
Optional Image Analysis gateway addon analyses image content in real-time for inappropriate 'Not Safe For Work' (NSFW) images
Cloud Application Security can be enabled instantly without the need for any additional hardware, software or configuration changes to additionally provide discovery, visibility and management of access to 100s of cloud apps and 1000s of actions within apps.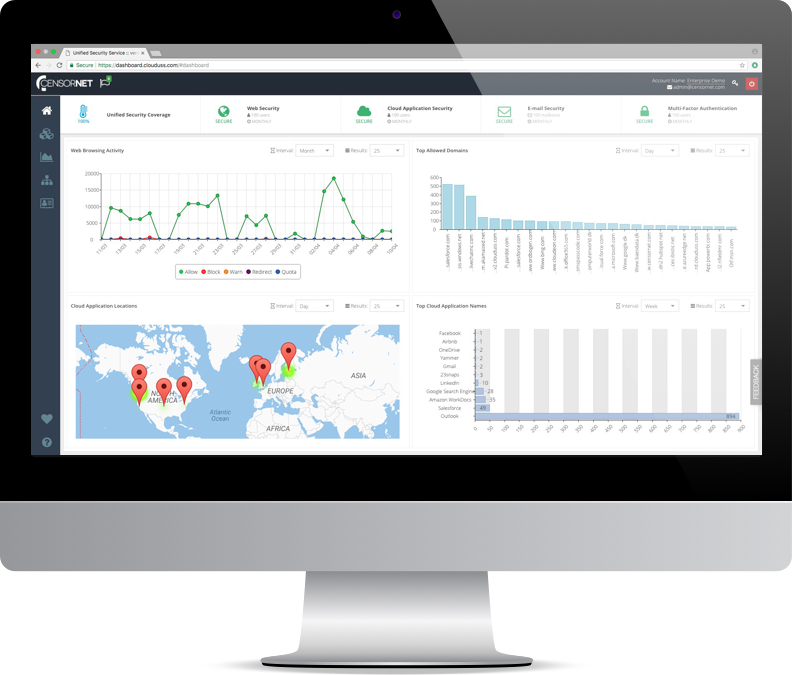 Customer Opinion
We needed to allow the off-site users to access the internet without going through the VPN, as it really hindered connectivity. We wanted to ensure all users were as protected as possible. CensorNet Web Security allowed us to do this.

– Hamish Ross, Senior IT Engineer – Thatchers
Product Benefits
Complete Protection – Include deep inspection of SSL encrypted traffic
Automatic Unknown URL Classification – Automatic real-time analysis of previously unseen pages
Flexible Deployment – Agents, gateways, or both, with centralized policy management protect office and mobile users
Guest Portal – Create and apply separate policies for personal and/or mobile devices
Powerful Policies – Block/allow or apply time quotas based on users, groups, devices by category or keyword lists
Page level Categorisation – Every page within a site is categorized – not just the site itself
 ICAP based
 Real-Time Anti-Malware Scanning
 URL Filtering
 Automatic Unknown URL Classification
 HTTPS Inspection
 Image Analysis
 Anonymous Proxy Detection
 Safe Search
 BYOD / Guest Device Support
 URL Overrides
 Gateway Modules