Managed

Services and the Cybersecurity Skills gap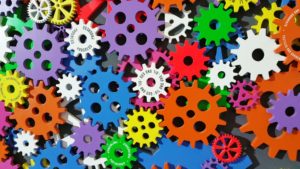 It's becoming more and more obvious. Our brilliant industry is approaching a huge turning point – and Managed Services is where we're heading.
Whilst the regularity and sheer volume of attacks begin to take their toll, more worrying is the glaringly obvious Cybersecurity skills shortage that is becoming worse with each passing year.
The huge increase in the number of attacks, which is in part down to the booming Cybercrime-as-a-Service model and a massive increase in the attack surface, has led to businesses struggling to cope.
A Security Information and Event Management (SIEM) solution would help ease the burden on Analysts, however, it's not always the answer.
Drowning in alerts, and false positives coming from a myriad of security products, Analysts are at breaking point. But businesses can't simply go out and recruit top talent to ease the workload.
The reason? It's just not there!
According to a Kingpin Communications survey of IT Leaders, the Top 3 business challenges facing them are:
Security
Recruitment of People with the Relevant Skills
Regulatory Compliance
This isn't a problem exclusive to the UK either. An ISC2 report late in 2018 found that worldwide there is a shortage of nearly 2.93 Million cybersecurity professionals – 500,000 in the US alone.
If you combine these factors, it's easy to see how we've reached this point.
Of course, as an industry we can do more, but it goes much deeper than that. Schools and Colleges need to offer the courses and promote the industry much more. With Digital Transformation well and truly in the fast lane, the opportunity is massive.
Where do we go from here?
Well, the answer may be staring us in the face!
Although work is underway to close the Cybersecurity Skills Gap through education, this will take some years. Therefore, we need a solution now.
One area that we should consider is Managed Services.
In the past, Managed Services has created more questions than answers, however, the growth of Cloud technology makes it a more viable option. In fact, such is the growth that many businesses are taking a 'Cloud First' approach to technology adoption.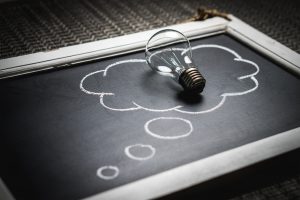 There are no longer questions about where data is held and how secure it is. This is covered off at the purchasing stage meaning that managed services providers can concentrate on what they're good at – managing software and systems.
Managed Services: So where do Security VARs fit in?
One thing that a VAR, in the true sense of the phrase, has is technology specialists. These fully certified specialists spend a large proportion of their time learning the inner workings of technology so that they can provide sound advice.
"As a Value-Added Reseller and Managed Services provider training and education play a huge part in what we do. Our Analysts spend at least 25% of their time in training, keeping their certifications up to date and learning new technologies. It's imperative that our customers feel comfortable and confident using our services. Be that Professional or Managed"
Mark Lambourne, Technical Manager, ITB Ltd
So, if we already have these specialists in the industry – why not utilise them?
The fact is that several businesses are 'dipping their toe in the water' with almost two-thirds using Managed Services in some form. So, the appetite is there – we just need to do more of it.
A Kingpin Communications survey found that by employing specialist cybersecurity managed services providers, not only did companies answer skills shortages, but they also found that their overall security posture increased.
Alleviating the burden on Analysts and addressing the Cybersecurity Skills shortage are just two of the drivers for Managed Services. But there are others. Digital Transformation, Upgrades, Cost Reductions and IT Legacy Refreshes are also driving businesses to investigate the benefits.
As a VAR, ITB provides a managed services portfolio in several areas. For more information on how we can help your business contact us now on 01865 595510 and speak with one of our specialists.
Geoff Besbrode, Marketing Manager – ITB Ltd