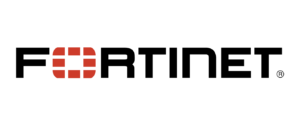 For over 20 years, Fortinet has been a driving force in the evolution of cybersecurity, networking and security convergence. Fortinet network security solutions are said to be the most deployed, most patented, and among the most validated in the industry.
The broad, complementary portfolio of cybersecurity solutions are built with integration and automation in mind – enabling more efficient, self-healing operation and a rapid response to known and unknown threats.
The Fortinet Security Fabric platform delivers broad, integrated, and automated protections across the entire digital attack surface – securing critical devices, data, applications, and connections from any setting. The Fortinet flagship enterprise firewall platform, Fortigate is designed to fit-all, and provides a broad array of next-generation security and networking functions.
Security-Driven Networking for a Hyperconnected World
With Fortinet, consistent security is maintained regardless of where data resides, how users connect, or how the business shifts across network, endpoint, and cloud security. Your organisation could benefit from unified networking and security, and integrated endpoint security (to support hybrid workforce and centralised management with broad reporting and analytics).
Fortinet's market position has been widely validated by industry analysts, independent testing labs, business organisations, and media outlets worldwide. Fortinet is focused on creating a digital world that we can trust through its mission to protect people, devices, and data everywhere.
 Network security
 Endpoint security
 Secure cloud applications and email
 Managed services
 Enterprise networking
 Zero trust access
 Cloud security
 Security operations