Said to be the leader in connected device security, Ordr has a mission to make the connected world a safer place and to give every organisation peace of mind that they can effectively manage and secure connected devices in their environment.
They aim to protect all devices, saying 'whatever is connected must be protected'. Ordr can eliminate the security black holes in IT, IoT, IoMT, and OT infrastructure.
With Ordr, you can see exactly what's connected to the network (in real time) and have access to this information around the clock. Giving you the knowledge of what's vulnerable, what's behaving maliciously and why. You can then automate policies to secure every connected device, enforced on existing networking and security infrastructure.
Ordr focus on making connected device security simple through zero touch deployment, using a common platform for multiple stakeholders, and automation of policies to secure devices.
IoT Discovery
Medical Device Security
OT Security
Zero Trust
See. Know. Secure.
Every Connected Device, Everywhere.
Our original partnership with Ordr was developed alongside the work they do within the NHS. As the healthcare sector is now more connected than ever, this means a growing number of devices in the network, all of which must be secured.
Having showcased Ordr�s technology to a number of key NHS customers, it was extremely clear that Ordr is, and will continue to be, a major support to the NHS as they tackle the complexity of their connected devices.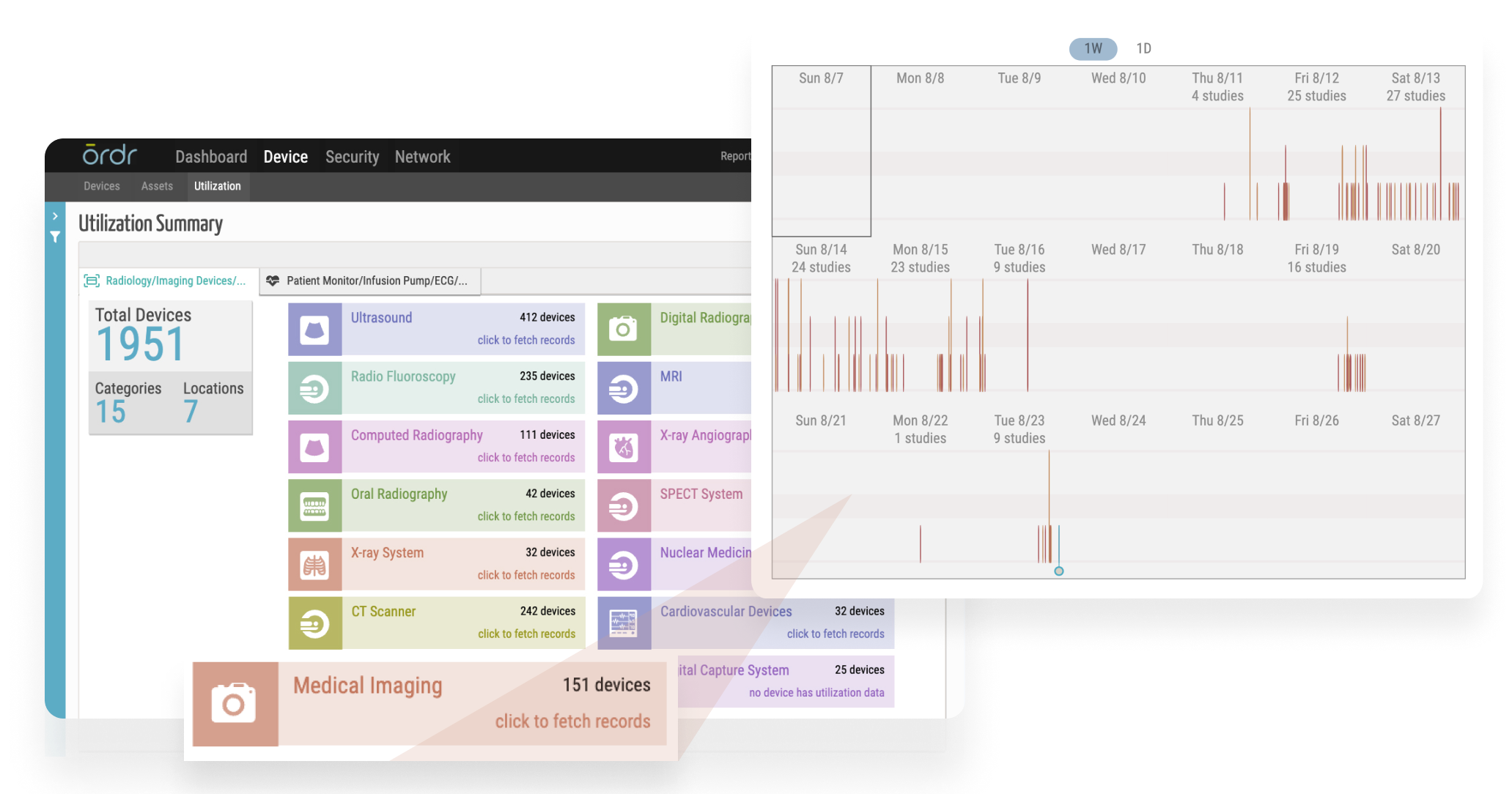 Talk to a Cyber Advisor
Our Cyber Advisors have excellent knowledge on Ordr, request a callback to speak to us about your requirements