Attackers don't have boundaries. Security shouldn't either.
Rapid7 unites cloud risk management and threat detection to deliver results that secure your organisation and ensure you're always ready for what comes next.
Partnering with Rapid7 gives you solutions you can count on, seamless controls, and the strategic guidance you need to stay ahead of attacks. The Insight Platform also helps unite your teams – so you can focus on the threats that matter.
Security, IT, and DevOps now have easy access to vulnerability management, application security, detection and response, external threat intelligence, orchestration and automation, and more.
Rapid7 Managed Detection and Response (MDR) provides an industry-leading solution which builds on the many integrations they have built over the years. It pairs their enterprise-grade InsightDR SIEM solution with expert analysts (who understand your environment and report on anomalous behaviour).
You too can reduce your attack surface and eliminate threats with zero tradeoffs.
Managed Detection and Response
Vulnerability Management
Cloud Security Posture Management
Application and Penetration Testing
ITB recognises how Rapid7's solutions help organisations identify and prioritise vulnerabilities and threats – allowing them to take proactive measures to improve their security posture. Real-time visibility into network and endpoint activities make it easier for organisations to detect and respond to security incidents.
We believe Rapid7's solutions automate many manual, time-consuming security tasks, allowing security teams to work more efficiently and effectively by integrating with a wide range of third-party tools. The automation element makes it easier for organisations to leverage existing investments in security technologies.
 MDR, XDR & SIEM solutions
 Leading Vulnerability Management
 Cloud, App and Pentesting tools
 Improved security posture
 Increased visibility
 Streamlined workflows
 Integration with other tools
 Expert analysts & support
Talk to a Cyber Advisor
Our Cyber Advisors have excellent knowledge on Rapid7 Solutions and Services. Request a call back to speak to us today.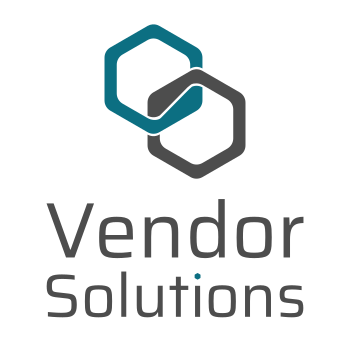 Managed Detection and Response
---
Stop threats earlier and faster with the combination of XDR technology, internal and external threat intelligence, forensic tools, and threat hunting that leaves attackers with nowhere to hide.
Extend your team with Digital Forensic and Incident Response (DFIR) experts and a team of seasoned threat analysts watching your environment day and night, starting on day one.
XDR & SIEM
---
InsightIDR is lightweight, cloud-native, and has real-world vetting by our global MDR SOC teams.
Own your entire attack surface with more signal, less noise, embedded threat intelligence and automated response – allowing you to scale and analyse data faster.
Certain behaviours foreshadow breaches. Static rules can�t match Rapid7's advanced detections library and continuous baselining of healthy activity.
Vulnerability Management
---
Scan your entire network & discover risks across all your endpoints, cloud, and virtualized infrastructure.
Eliminate vulnerabilities whilst prioritising risks and providing step-by-step directions to IT and DevOps teams for more efficient remediation.
Track and communicate progress by viewing your risk in real-time, right from your dashboard. Measure and communicate progress on your programme goals.
Threat Intelligence
---
Gain visibility into external threats to your organisation, employees, and customers with proactive clear, deep, and dark web monitoring. Keeping you ahead of the game.
Mitigate security risks before they have an impact & prevent damage to your organisation, with contextualised alerts that enable rapid response.
Make informed decisions to prioritise mitigation efforts and shorten investigation time and speed-up alert triage.
Cloud, App & Offensive
---
InsightAppSec performs black-box security testing against web applications to automate identification, triage vulnerabilities, prioritize actions, and remediate application risk.
InsightCloudSec detects cloud risk immediately with real-time, agentless visibility into everything running across your entire environment, so you can enforce standards and streamline the remediation process.
Metasploit Pro is a pentesting toolkit which enables red-teams to gather the collective knowledge of a global security community to test your network and find your security gaps. It then allows you to prioritise high-risk vulnerabilities, and verify the impact using real-world attacks.