ITB

strengthen their Managed Service offering with Bitdefender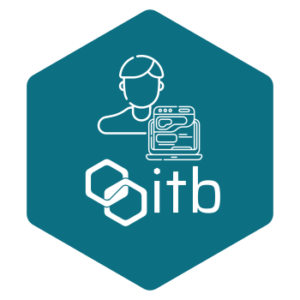 At ITB, we utilise our security engineers expertise to provide various levels of managed services for our customers, including basic support contracts through to our MDR Lite service. We can now extend this out to a full MDR service with 24/7×365 coverage, threat hunting and incident response from our security partners. This is where Bitdefender are a key partner in one of our Managed Service offerings.
Said to be the global leader in the world of cybersecurity, Bitdefender certainly do rank high. They offer worldwide, threat prevention, detection, and response solutions to organisations big and small.
But just what are their offerings and how can they help protect your organisation in real terms? Well, for a start we see their award-winning threat prevention, detection & response platform that brings the very best solution for solid threat hunting in the modern day.
On top of this, we find Bitdefender provide leading security efficacy, performance and ease of use to small and medium businesses, mid-market and enterprises.
As a business we trust Bitdefender to form an integral part of our own Managed Service offering – which speaks volumes on its own. But, not only this, they give us ease of management and offer our customers one of the world's most effective security solutions.
With advanced anti-malware and ransomware protection our customers can be put at ease. This means that Bitdefender software will anticipate, detect, and instantly block even the newest threats before they can cause any damage to your organisation.
We have all heard of EDR, XDR and MDR in recent times, but what benefits does EDR offer over standard anti-malware and why should organisations look to further their protection by utilising XDR and MDR solutions? Well, MDR gives your organisation 24/7 security monitoring, advanced attack prevention, detection and remediation without investment in in-house trained security personnel. XDR natively observes and detects attacks across your environment: physical and connected devices, virtual and cloud platforms, and their hosted workloads are all covered. EDR provides innovative visualisations with rich context and threat intelligence that help IT staff understand attack paths and identify gaps in protection.
Looking back at the technology advancements over the last few years there has been huge progression. We started with AV, moving up to NGAV and now we see EDR and XDR with XDR being the strongest protection. MDR however is a new service offering which sits alongside EDR or XDR.
Aside from managing threat detection, we look at risk management & device hardening. These elements further expand threat protection for organisations and allow an overview of threats on your network which then allow for added security and risk assessment information. This gives us clear picture of overall risk and further enforces actionable tasks.
Their unique risk analysis module helps us reduce the attack surface by detecting vulnerabilities, misconfigurations and user behaviour into actionable risk reports. Alongside this, built in device control, firewall management, encryption and patch management enable us to maintain compliance without the complexity.
As a Gold Bitdefender Partner, we actively promote their award-winning technology, flexibility, and passion to support our customers. It isn't hard to see why their EDR and XDR solutions enable organisations to reduce the mean-time-to-respond making their solutions truly impactful on overall organisational performance.

ITB can assist your IT teams to easily make the right decisions faster with clear and actionable threat and anomaly analytics and visualisation, root cause analysis & MITRE ATT&CK mapping. Bitdefender handle security risk analysis & reduction, unified endpoint security and analytics, advanced threat intelligence to name but a few.
Bitdefender certainly have a wide coverage and can cater for a huge variety of workloads including: windows, macOS & linux, physical systems, virtual machines with hybrid offload scanning and cloud workload security – as well as integrating their XDR platform into network, identity and cloud applications.
For more information about solutions and services available through ITB & Bitdefender, please get in touch with our sales team on 01865 595530 or simply complete our online form.