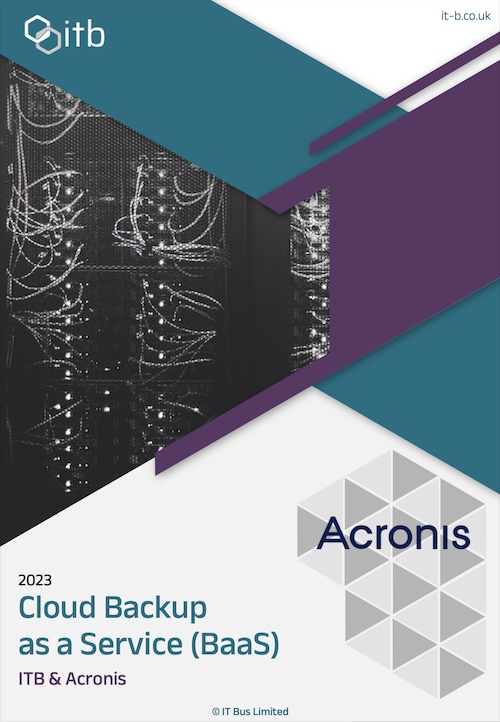 Backup as a Service – ITB
Traditional backup strategies focus on protecting against hardware failure or natural disasters. However, with modern infrastructure designs and evolving, sophisticated cyberattacks require a more comprehensive backup solution.
"88% of ransomware attacks attempted to infect backup repositories and 75% of those attempts were successful."
We offer a truly flexible approach to backup giving you the ability to build your backup strategy and expand storage as and when required. Once a workload is licensed you can backup to local storage or to our cloud-hosted storage.
Talk to a Cyber Advisor
Speak to one of our security advisors today and we can help find a solution or service to suit your organisation.